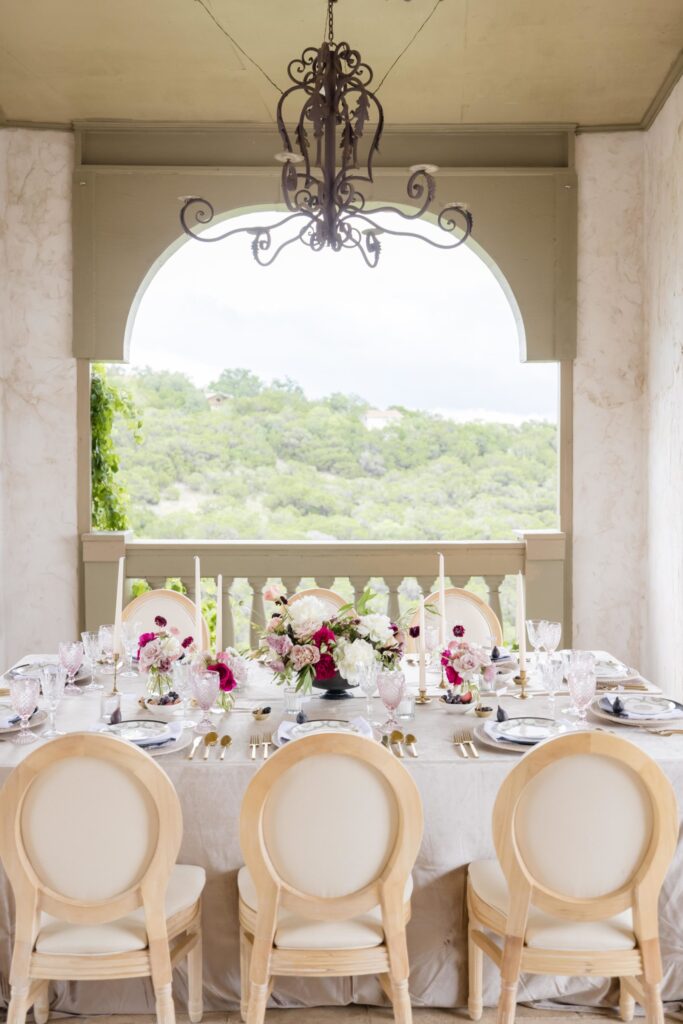 Our design for this romantic luxury Mediterranean-styled wedding was inspired by Villa Antonia. We love the light tile and stone throughout the space in contrast with the dark clay roof, and we wanted to compliment it by incorporating a soft color palette of champagne, blush, and dusty lilac, with pops of bold hues of deep merlot, raspberry, and charcoal. In homage to the Mediterranean style, beautiful richly colored figs were incorporated in the tablescape and cake designs.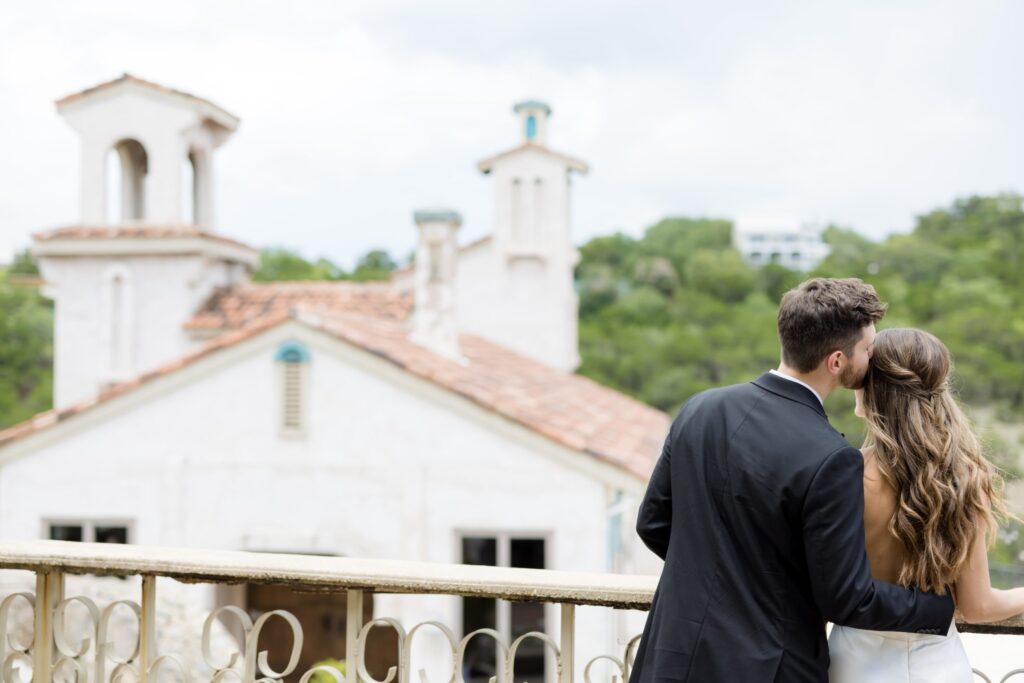 The terraces with sweeping views and the beautiful archways throughout the space were two features we wanted to capture and highlight. So we designed the ceremony altar under one of the largest archways on the property, which perfectly sits with the chapel in the background.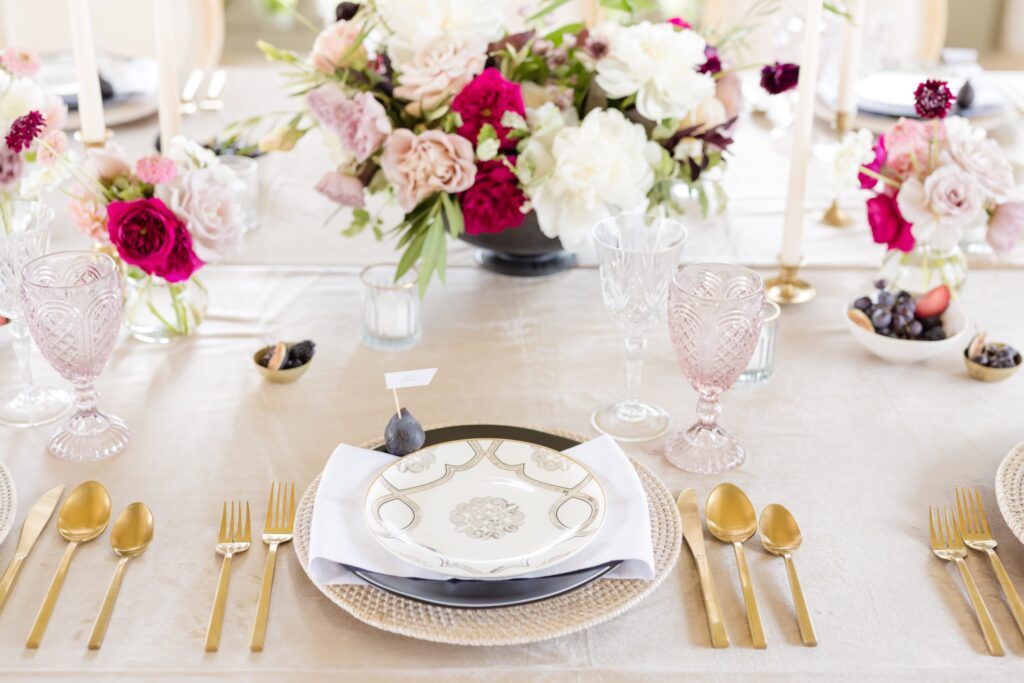 Dinner was staged on one of the elevated terraces with expansive views of the surrounding hillside. The tablescape design incorporated lots of texture and a blend of modern with traditional pieces.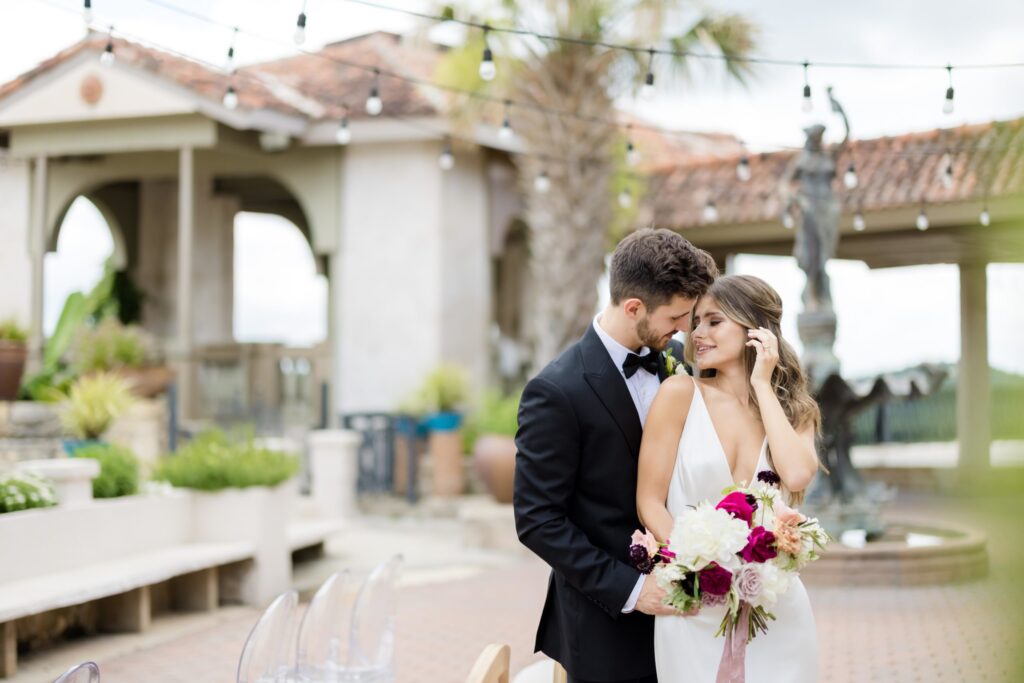 Other highlights include a 'Princess of Monaco' nod, with the bride in a headscarf & oversized sunnies, sitting atop a classic car departing her wedding with her doting groom.